<![endif]>

FASCINATING FINDS
Anji's fascinating find for you: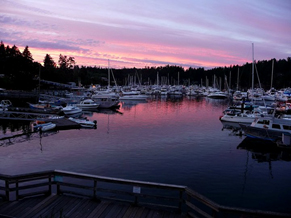 A new and wonderful find: Ganges Harbor and Hasting House on Salt Spring Island, British Columbia.

Salt Spring Island is the largest of the Southern Gulf Islands, located off the south-eastern coast of Vancouver Island. Explore British Columbia's natural beauty, Salt Spring's mild climate and the warmth and creativity of its people. There are almost 500 miles of road winding past lakes, across farmland and through wooded areas with frequent views of the ocean, other islands and the mainland mountains.

A visit to Salt Spring Island wouldn't be complete without a stay at Hastings House Country House Hotel—a small waterfront luxury country resort, spa and restaurant - sits on 22 acres on the waterfront of Ganges Harbour, Salt Spring Island, British Columbia with luxury lodging, fine dining, wellness and relaxation in a casually-elegant atmosphere.

Have you ever thought about skiing in China?

Norimar's fascinating find for you:
The Chapada Diamantina* National Park, once only known to diamond hunters and smugglers, is a place where the exotic meets the pristine in one of Brazil's natural treasures located in the northeastern state of Bahia, Brazil.

The national park, created in 1985 in response to growing ecotourism, is a region of varied landscape with rugged hills, mesas marked with cake-like layers of sediment, haunting monoliths, expansive plains, and picturesque waterfalls. Although classified as semi-arid, the area boasts of many rivers and streams which in turn have formed a number of cave systems.

An adventure filled visit to the Chapada Diamantina, whether by bike, off-road vehicle, canoe or by foot, as well as by mule and horses, is a perfect complement to the sun-soaked marvels of Rio de Janeiro.

*Portuguese translation: "Chapada" meaning a region of steep cliffs at the edge of a plateau, and "Diamantina" referring to the diamonds found there in the mid 1800s.


Anji's Other Fascinating Finds
Norimar's Other Fascinating Finds